BFGoodrich King Of Britain Update released 1st June 2020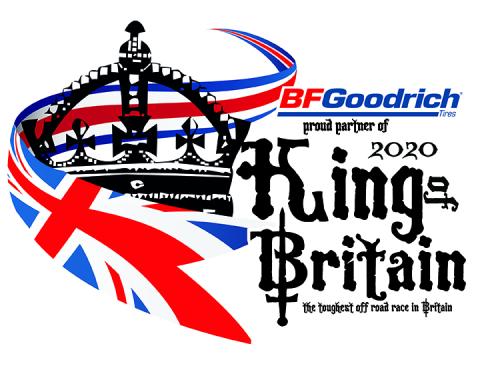 BFGoodrich Tires King of Britain Update 01.06.2020
We are just six weeks away from opening the doors on the BF Goodrich King of Britain 2020!
Whilst we have some changes to the race program we are still racing and still going forwards.
Unfortunately however, we have had to change the race week program. In consultation with Walters Group PLC, they have asked that we no longer run the Comp Safari / SXS course. They have been under pressure about the environmental damage being caused by motorsport, and also have to manage this damage and limit use so that everyone gets a fair shot at using the land. Ultra4 Europe fully understand and appreciate this, so we have gone back to having one main course for all Ultra4 classes and the Winch challenge class. Anyone registered for Comp Safari and SXS course will be issued a refund for their deposit they have paid. We are very regretful that we cannot see you all racing but maybe one day.
The good news though is that we can now allow more competitors onto the main course, so as of today, all Ultra4 and Winch Challenge deposit paid racers on the reserve list are now racing. We aim to have more slots available soon and will announce this if/when we get the green light.
Whilst we are in constant consultation with authorities we cannot 100% guarantee that the race will go ahead. The government are opening more and more activities and allowing greater movement. Our current plan for the race has been audited and approved, and will require a different way of thinking and planning for all race teams attending.
In light of the current 14 day quarantine period, we cannot expect to see any of our racers coming to the race from the rest of Europe. Thus we have made the decision not to start the 2021 season at the BF Goodrich King of Britain. We will aim for it starting in Poland in September as this will allow everyone a fair chance of getting to the race and being part of the championship.
Be aware that you should only bring essential crew for your team. We are not in a holiday situation and movement will be limited.
One major thing, there will be NO spectators at this event. It is and has to be classified as a closed event. The only way you can view the racing is from the live feed (we will try to do as much as possible from different locations), to be in race truck or sign up to help marshal the race (more info on this coming).
A full race manual will be sent out in a couple of weeks time and information for all the online forms you will need to fill out prior to arrival to ease the registration process.
So to recap – We ARE still racing, and by working together we will prove that the government and motorsport are moving in the right direction.
As ever if you have questions please email me directly.
Richard Crossland
Managing Director.
+447956399092
Richard@ultra4europe.com
.
.
.
Terrafirma 4x4 - Serious 4x4 Accessories and Upgrades for Land Rovers! King Shocks Euro4x4parts.com - Pièces et équipement 4x4 VP Racing Fuels Rugged Radios NORA Motorsport WEP Racing WSR GigglepinWinches.com Yukon Gear & Axle SJD OFF ROAD Motorsport Terrafirma Factory Racing
.
.
.
#builtonbfg #4x4offroad #4x4motorsport #offroadracing #offroadmotorsportuk #4x4offroadmotorsport #compsafari #hillralley #winchchallenge #ultra4racing #ultra4 #offroading #ultimateoffroad #kob20 #kingofbritain20