Sponsors Area

Established in 2007 Terrafirma has become the most recognised accessory brand for Land Rovers in the World.
Fuelled by the enthusiasm and demand from Land Rover owners everywhere; Terrafirma Serious 4x4 Accessories are available in more than 100 countries around the globe, satisfying the diverse requirements of Land Rover owners both on and off road by providing products that properly serve their purpose.
Combining decades of industry knowledge, practical experience and engineering capability Terrafirma accessories are designed and produced to maximise the performance and capability of your vehicle, not only for recreational and competition off road but also for expedition, commercial and military applications too.
Terrafirma offers choice, clear product identification and application, ensuring the correct products can be selected and combined from the extensive and increasing range of accessories.
Studying this catalogue will enable workshops, vehicle builders and enthusiasts to prepare and equip their Land Rover to have more fun, to safely carry more load, tackle greater obstacles over harsher terrain while protecting their pride and joy for many more adventures to come.
Quality, performance and value is at the heart of what we do; We strive to ensure that the quality of the accessory you receive meets or exceeds that of the vehicle you are fitting it to, we want Terrafirma owners to be proud of their purchase. Each Terrafirma product is designed and specified to enhance the performance of your Land Rover without compromise. Good value is achieved when the quality and performance of a product exceeds the price paid.
Terrafirma accessories are primarily designed to fit using original or existing mounting points. Only minimal customising may be required with minor trimming or drilling needed to maximise the performance of the vehicle. Trends change and new vehicle models are introduced, as such new products are continually being evaluated and tested for introduction.
Contact Details

In 2004, car enthusiast Gary Wood bought his first Td5 powered Land Rover and was frustrated at the quality and range of tuning products available to enhance it's modest performance. He set about making his mark, introducing old and proven techniques to modern diesel engine technology with one target: to increase performance without reducing the standard vehicle practicality.

Alive now has a large (and still growing) network of independent specialists who supply our tuning products and services to customers all across the world. Alive quickly built an industry leading reputation and the demand for Gary's refined digital upgrade packages rapidly grew the business into what it is today.
What We Do
Alive customise, build and refine the best that the automotive industry have to offer. Do you think your new car performs well? Pay us a visit and see what we can do…

We're best known for our vast technical knowledge of the iconic and timeless Land Rover Defender, we specialise in making it a far more refined, capable and luxurious daily workhorse. Alive has its foundations firmly established as one of the most respected names for tuning of Land Rover and Range Rover vehicles worldwide.

Alongside our world famous digital tuning upgrades are our Alive developed tuning parts for road and race cars. If you already know what you're looking for, we have a dedicated online shop where you can purchase everything you need online. If you need, or would prefer, some assistance please give us a call and one of our team will be happy to help or check out our Tuning FAQ at the bottom of this page.

We pride ourselves on our level of service and customer support and being at the end of the phone if ever you need our help or advice.Units 1 & 2, Meridian Centre
Belvoir Way
Fairfield Industrial Estate
Louth
Lincolnshire
LN11 0LQ

Telephone: 01507 309109
International: +44 1507 309109
Email: info@alivetuning.com
--------------------------------------------------------------------------------------------------------------------------------------------------------------------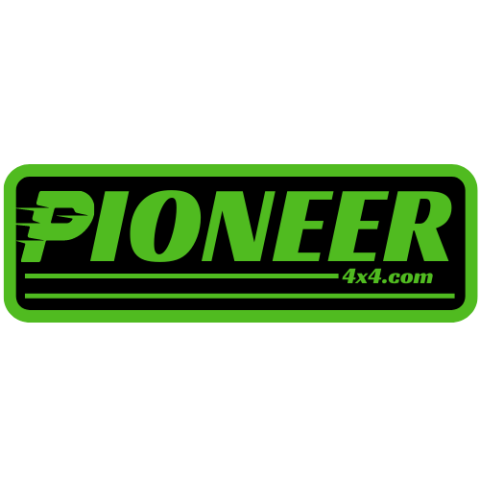 Pioneer 4×4 Lines a popular upgrade for drivers who want to upgrade their brake systems maybe steel braided brake lines. To make good decisions about whether to pursue this kind of brake work, it's important to understand how braided brake lines differ from the standard factory brake lines in your car and how they work
Brake lines are one of the most important parts of a brake system. Most vehicles use a hydraulic brake system. The brake lines of a vehicle have to carry that fluid from the master cylinder to the caliper, and they have to do it quickly! When your brake lines are not in good shape, braking power may be reduced, or the brakes may even fail in some situations.
07960098059
info@pioneer4x4.com
Pioneer 4×4 HQ
Hayne Lodge, Plymtree
Cullompton
Devon
EX15 2LD
--------------------------------------------------------------------------------------------------------------------------------------------------------------------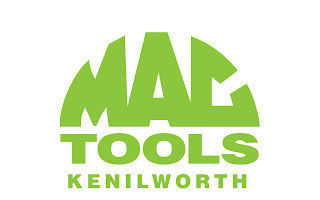 1990 saw the introduction of the first Mac Tools franchisee in the UK and since then has quickly become the number one choice for professionals all over the country.
The Mac Tools philosophy of excellent quality, price and service remains unchanged over the years, and the company spirit that made them successful in 1938, is the same spirit that makes Mac Tools a leader in the automotive tool and equipment business today.
Now with franchisees across the UK bringing you innovative products, offers, advice and credit on a weekly basis, plus the backup of a dedicated head office team, Mac Tools are the brand that you can trust at a price that you can afford.
Since its formation, anyone involved with the Mac Tools brand will know that it is much more than a brand, it's a way of life.
Tel: +44 (0) 114 291 7266 
Email: customerservices@mactools.co.uk 
Address: 
Mac Tools UK,
Caswell Road
Northampton
England
NN4 7PW
--------------------------------------------------------------------------------------------------------------------------------------------------------------------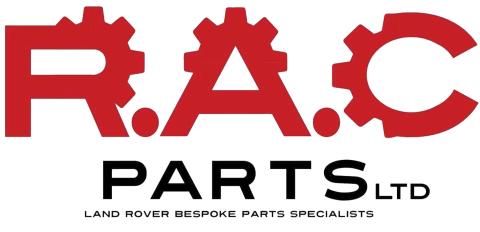 Welcome to R.A.C. Parts Ltd! We are a family run business and have been established since 2013. Having been brought up around Land Rovers all our life, we realised there was a market out there for suspension kits, roll cages, one-off custom projects, and anything the suits the customer's needs. We've grown in popularity ever since and have a loyal social media following.

We also cater for all cross members from Series II all the way through to Defender 90/110 TD5 as well as Discovery 2 chassis parts. We also supply a full fitting service on all our products.

Our off-road range consist of many parts, for example:
Beadlocks

Suspension kits

Bespoke roll cages

Custom bumpers etc
You will find the full range on our shop page. 

We also do our own on-site powder coating! If there's anything you see and would like more info please get in touch. We exhibit at various shows throughout the country so feel free to drop by and say hello!
Unit 12 Munro Business Park 
Marton Road, Birdingbury
CV23 8EH
Tel: 01926 632703
--------------------------------------------------------------------------------------------------------------------------------------------------------------------