Ultra4 Europe Forging into the Future Under New Leadership, Ideas and Support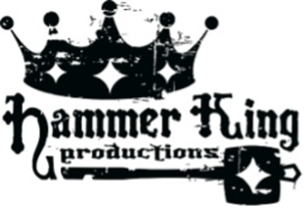 FOR IMMEDIATE RELEASE
For Information:
Courtney Prost
Courtney@KingoftheHammers.com 
Ultra4 Europe Forging into the Future Under New Leadership, Ideas and Support
[JOHNSON VALLEY, CA, July 29, 2022] Ultra4 Europe (U4E) welcomes Drew Wright and Chris Bowler as Managing Co-Directors. Drew was previously with U4E as Technical Inspector and Chris as Race Director. The new Managing Co-Directors deliver over 14 years of combined U4E experience to their heightened leadership roles, and more than 140 races as drivers, volunteers, or organizers.
"King of the Hammers as we are most widely known as, have been working with our Europe team months before the season began. We (KOH) saw the need for a revival of unlimited, Ultra4 off-road racing Internationally. Dave Cole, the owner of Hammerking Productions (HKP) is committed to giving Drew, Chris and their phenomenal team the resources to help them achieve the organizational goals we are working to establish. Ultra4 is a game of attrition; to win the race, you must finish the race. Moves may look slow from the outside, but we are full speed race-mode from within," said Courtney Prost, Communications for HKP and U4E. 
Chris Bowler retired from the Army in 2006 as a Major after 18 years. When Chris is not working with Ultra4 Europe, he is the owner/operator of a Land Rover repair shop in West Wales. Chris' passion for racing traces back 37 years when he began competing in: rock crawling, safari, rally, XTC, recovery, navigational, Ultra4 and more. Joining U4E in 2015, Chris meticulously lays out racecourses and is looking forward to leading U4E toward growth and prosperity.
Drew Wright is the Owner/Operator of WrightOffRoad. Drew's attention to detail and knowledge of vehicles have played an instrumental role in the safety and fairness of U4E during his role as Operations Manager since 2016. Drew has an impressive race resume including Winch Rally Raid, King of the Hammers, and has been a competitor with U4E since 2013, a true leader among competitors.
The new Managing Co-Directors replace the Managing Director, Richard Crossland, who resigned earlier this season to pursue other aspirations.
Hammerking Productions is a premier, industry leading race promotion and experiential entertainment company established in 2008. HKP is the parent company for the toughest, one-day, off-road race in the world, King of the Hammers, as well as Ultra4 International. HKP is known for using cutting edge technology to produce high-quality live stream television coverage in remote areas. To follow Hammerking Production's fast-paced ventures, follow King of the Hammers on Facebook and Twitter, and Ultra4Racing on Instagram.
For the season schedule, or to follow Ultra4 Europe's most current events, visit Ultra4Europe.com online, or Facebook and Instagram at @ULTRA4EUROPE.
###